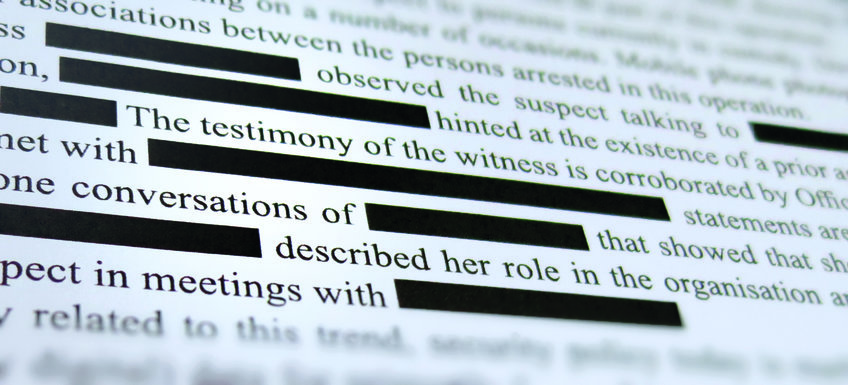 Secret Evidence in Criminal Proceedings
In addition to politically motivated violence and hostile states, legal orders in Europe today are increasingly con­fronted with profit-driven organised crime that is integrated into globally-operating criminal networks and at the same time entrenched in European societies. In view of the versatility of transnational criminal organisations and their ability to exploit open borders and infiltrate communities, authorities are relying more and more fre­quently on covert investigative measures to detect crime and, even more so, to identify those who orchestrate it. The rise of covert measures as a criminal policy tool and the enhanced role of intelligence agencies do, however, pose consid­er­able challenges to the fairness of criminal proceedings. This is because covert methods and confi­den­tial sources of evidence can often not be disclosed without compromising investigations and the safety of witnesses, thereby limiting courts' and defendants' ability to test incriminating evidence.
This comparative project seeks to address those challenges by bringing together scholars from around Europe and, on the basis of the findings, to develop policy solutions that would improve current procedural approaches to covertly-obtained evidence. It examines how legal orders, within the criminal trial and related preventive proceed­ings, deal with confidential information that must not be disclosed to the defence. In so doing, the project is in­spired by the introduction, in some national and supranational frameworks, of proceedings that allow for the impo­si­tion of restrictive measures against suspects on the basis of information that is not disclosed to them and their counsel. The analysis is therefore guided by the question of whether and to what extent national legal orders have already introduced procedural mechanisms – sometimes even without explicit acknowledgement – that allow crim­inal courts, for the purpose of convicting or imposing preventive measures, to take into account confidential information that is nevertheless not disclosed to the defence. Based on the comparative findings and through an analysis of the relevant case law of the European Court of Human Rights, the project ultimately aims at developing strategies by means of which criminal procedures may react to major security challenges while at the same time preserving the fairness that ultimately underpins the legitimacy and moral credibility of criminal justice.
| Expected outcome: | edited volume (2021) |
| --- | --- |
| Project language: | English |
| Picture: | © MPI-CSL |
Publication
Secret evidence in criminal proceedings: balancing procedural fairness and covert surveillance (Vol. S 173) Schriftenreihe des Max-Planck-Instituts für ausländisches und internationales Strafrecht: Strafrechtliche Forschungsberichte. Berlin: Duncker & Humblot.
(Ed.). (2021).