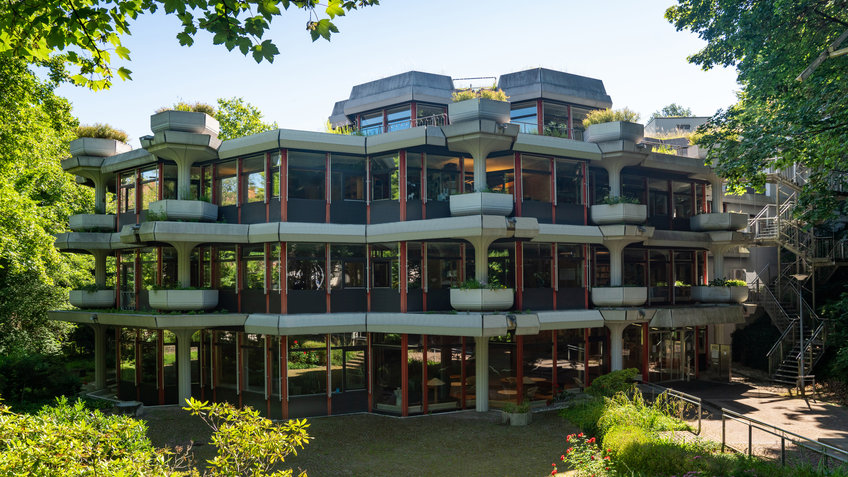 Research Profile
The Max Planck Institute for the Study of Crime, Security and Law belongs to the Human Sciences Section of the Max Planck Society for the Advancement of Science, a formally independent non-governmental and non-profit association. There are three research departments in the Institute: the Department of Criminal Law, the Department of Public Law, and the Department of Criminology. The Institute's research focus includes both basic research and, owing to its inter­disciplinary approach to the legal and social sciences, applied research.
The appointment of a new executive team in 2019 came with a comprehensive reorientation of the key guiding prin­ci­ples for their research agendas. The goal of the research undertaken in the Department of Criminal Law is to deepen our understanding of criminal law and to stimulate further development at the national and international levels. Our basic research includes analysis of the normative premises and empirical foundations of the law in force and comparison of principles, rules, and practices in different legal systems. Some of the normative conclusions drawn from these analyses will form part of a transnational theory of criminal law. In addition to basic research, our work includes the development of proposals designed to improve criminal law and to adapt it to changing conditions in fragmented, digi­tal­ized, and globalized societies. The Department of Public Law's research agenda addresses the preventive aspects of security-related matters. Besides general theoretical and doctrinal questions, which in security law are frequently of heightened relevance, our research analyzes contemporary legal, technical, and social developments — internation­al­ization, digitization, and fragmentation — along with associated normative challenges of danger prevention regarding fundamental rights protection, the rule of law, and democratic principles. The research pro­gram of the Department of Criminology focuses on the theoretical and empirical explanations for conforming and deviant behavior. The objective is to explore how individual behavior manifests itself ad hoc, how it changes or develops over time, and how it can be ex­plained. To this end, drawing primarily on psychological theories, innovative new research methods are employed, in­clud­ing computer-assisted experiments using virtual reality software.
These complementary research approaches enable us to address current security-relevant issues from a basic research perspective, analytically, and with an eye to influencing legal policy.