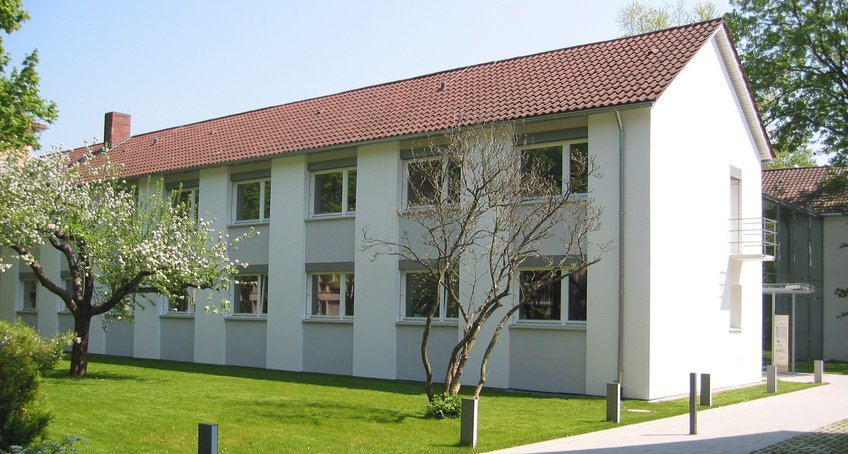 Guest Apartments
Welcome to the Max Planck Institute's Guest Apartments!
A total of eight apartments are available to guests of the Institute.
The apartments are located in the administration building's rear wing in Fürstenbergstraße 19, just a few steps away from the Institute's main building in Günterstalstraße 73.
Due to size, seven of the eight apartments have been designed primarily for one person.
The eighth apartment has more generous dimensions and is designed to fit the needs of the physically disabled.
It can also be booked for a small group (max. 4 guests).
All apartments are furnished as follows:
Pantry kitchen.
Bathroom with shower and toilet.
Living-, sleeping- and working area.
---
---
---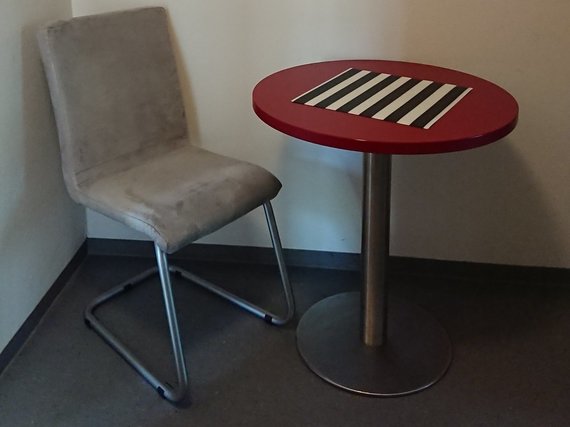 Single-Room Apartment: Dining corner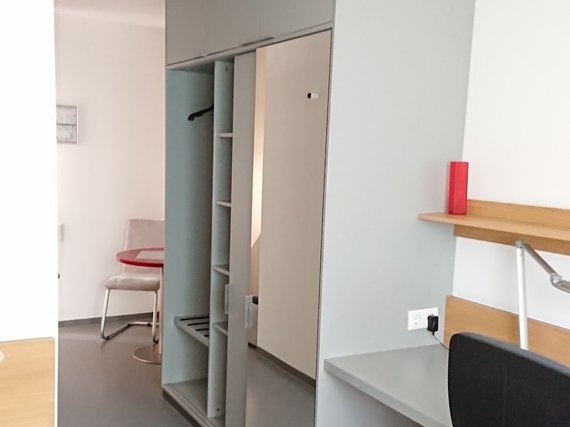 Single-Room Apartment: Built-in wardrobe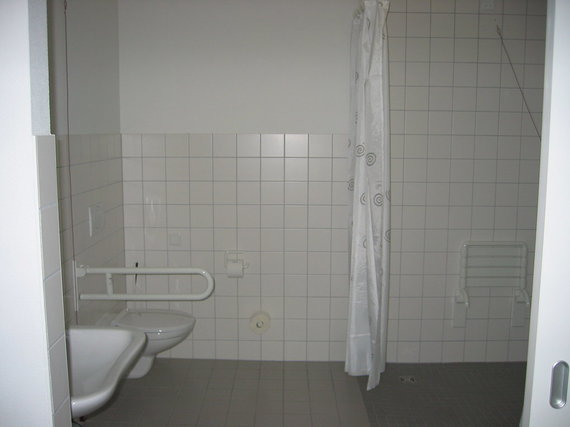 Double-Room Apartment: Bathroom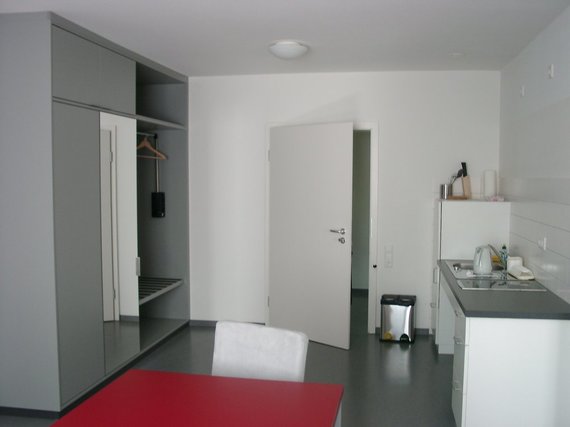 Double-Room Apartment: Built-in wardrobe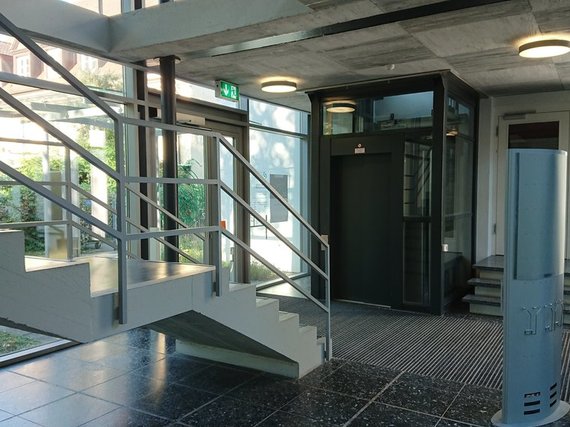 Foyer of the building with staircase to guest apartments (first floor)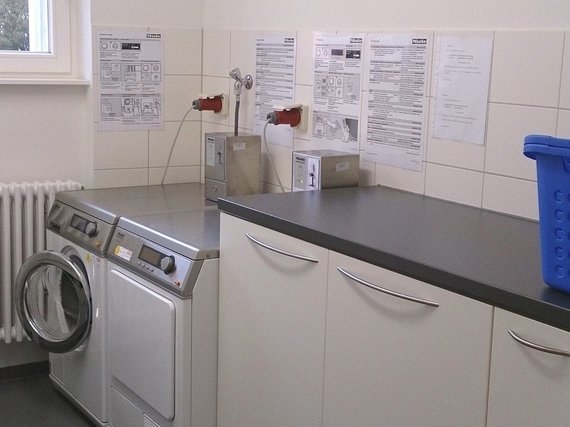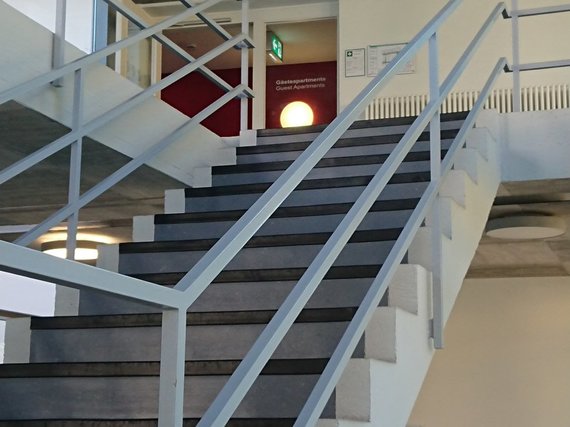 Staircase leading up to the guest apartments (first floor)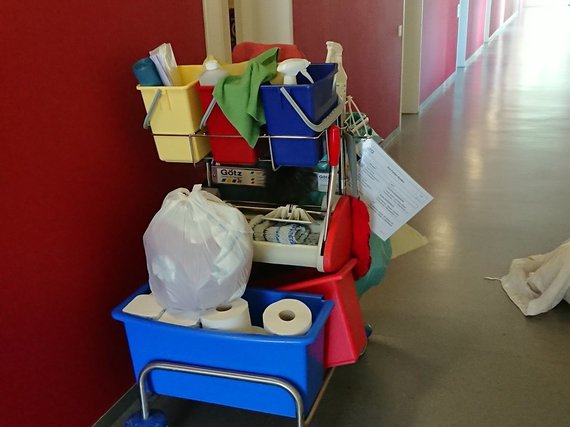 Cleaning of the apartments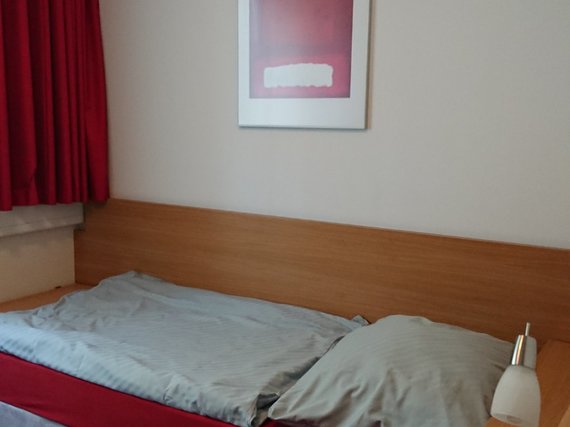 Single-Room Apartment: Sleeping area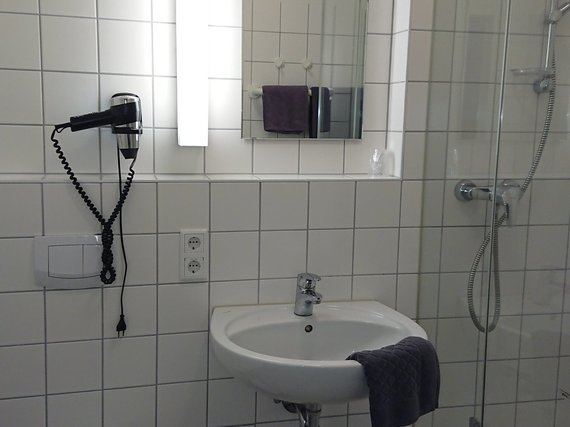 Single-Room Apartment: Bathroom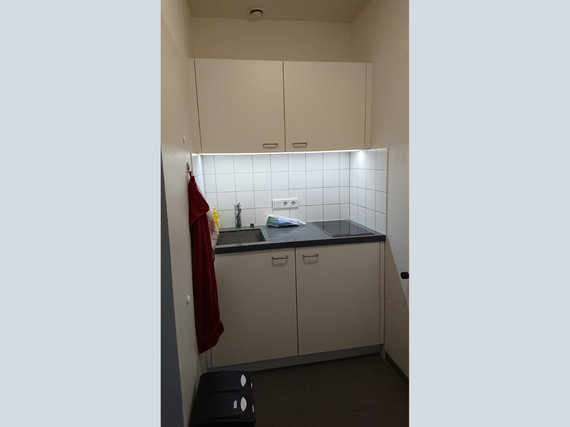 Single-Room Apartment: Kitchenette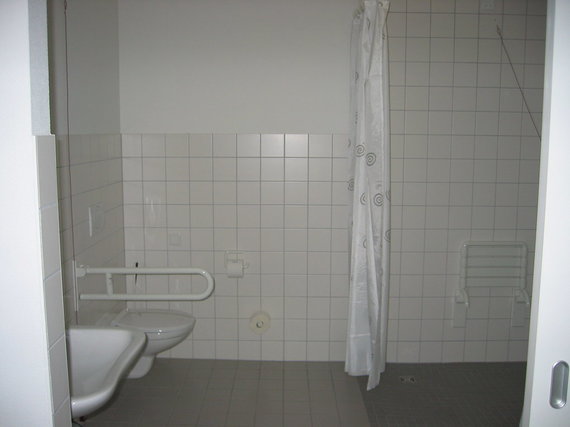 Double-Room Apartment: Bathroom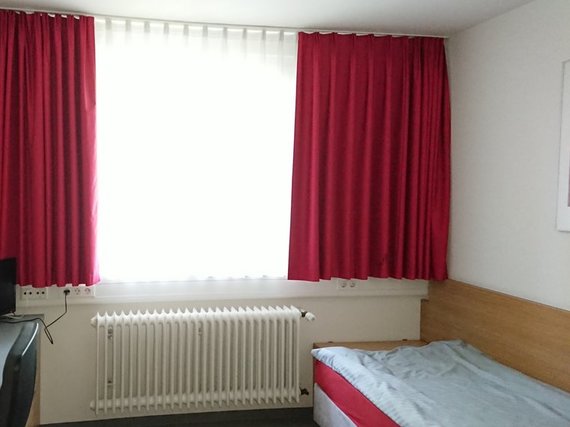 Single-Room Apartment: Studio (combined living/sleeping)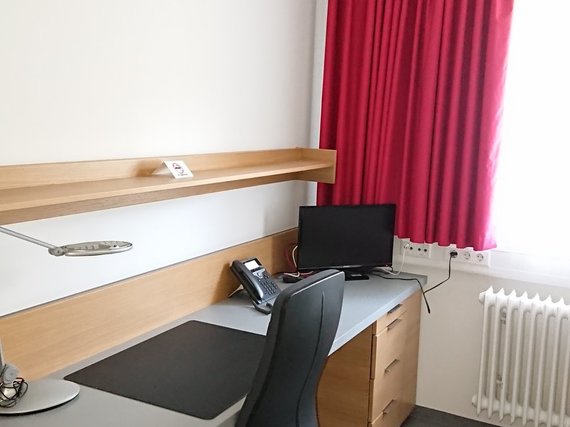 Single-Room Apartment: Working space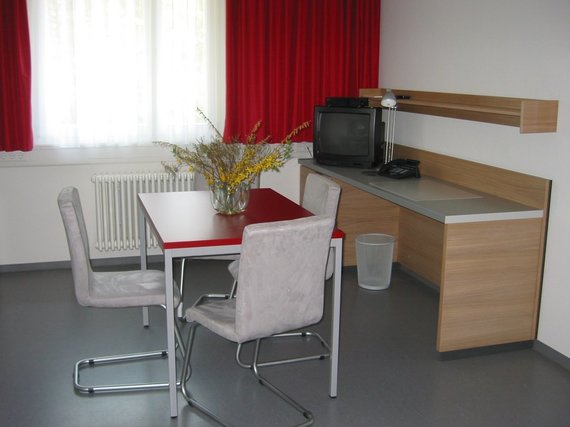 Double-Room Apartment: Living/dining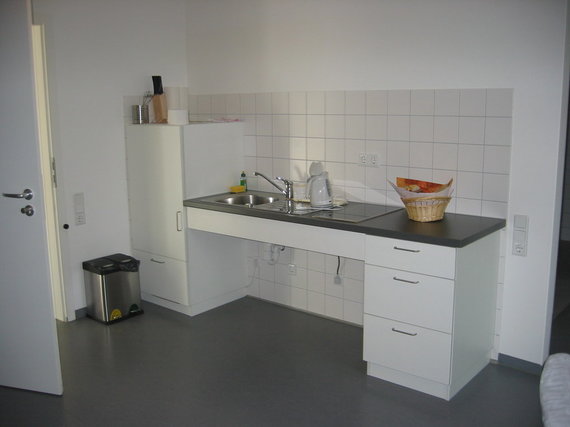 Double-Room Apartment: Cooking area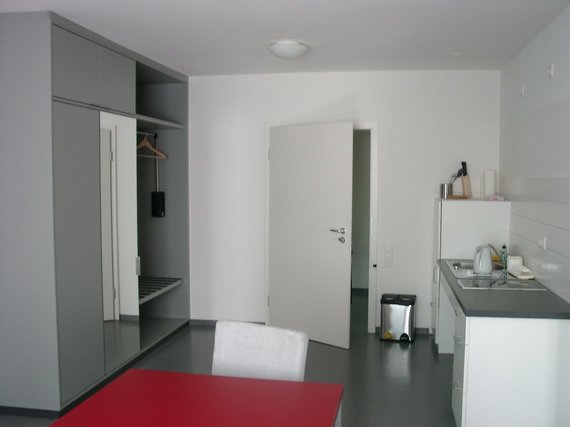 Double-Room Apartment: Built-in wardrobe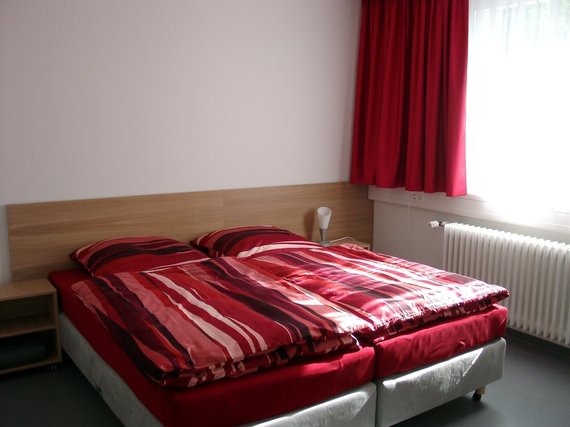 Double-Room Apartment: Bedroom
Another view of the courtyard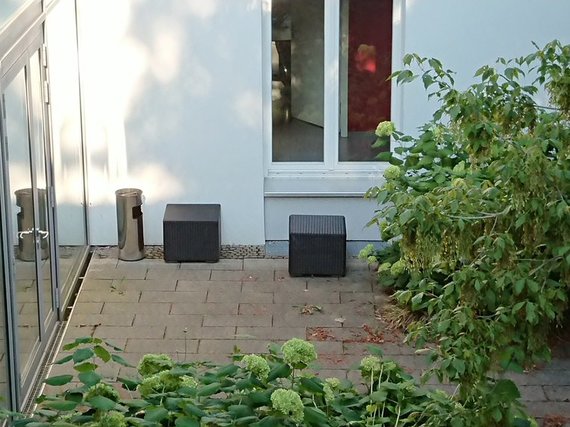 Smoking area in the courtyard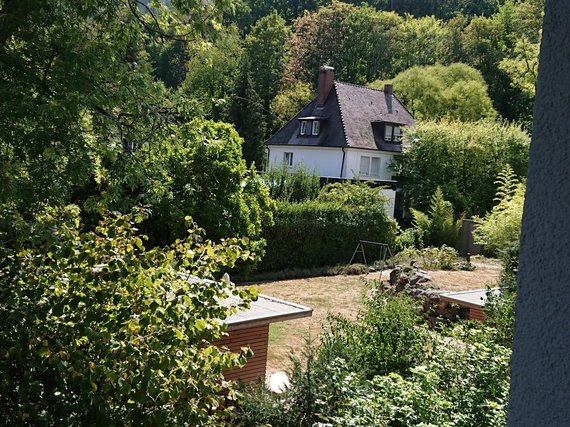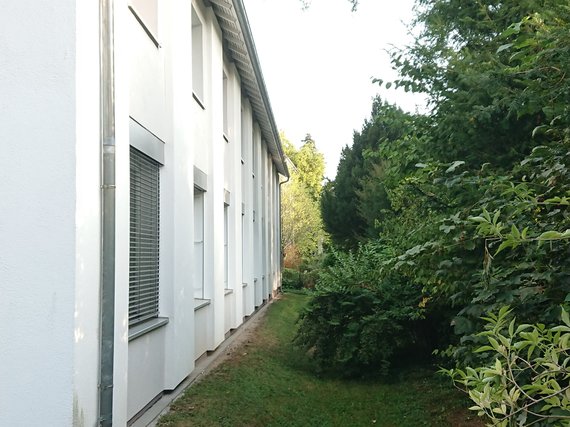 Rear view of the building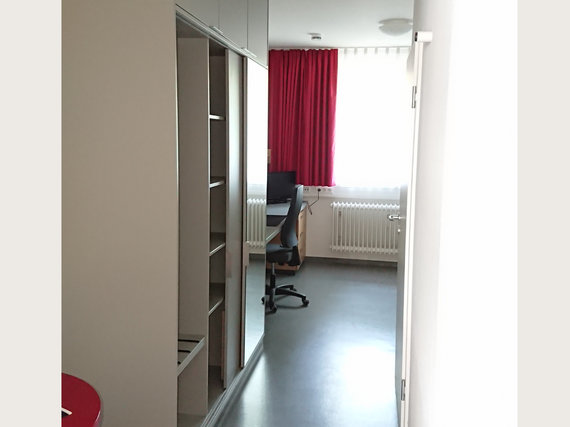 Single-Room Apartment: View from the entryway