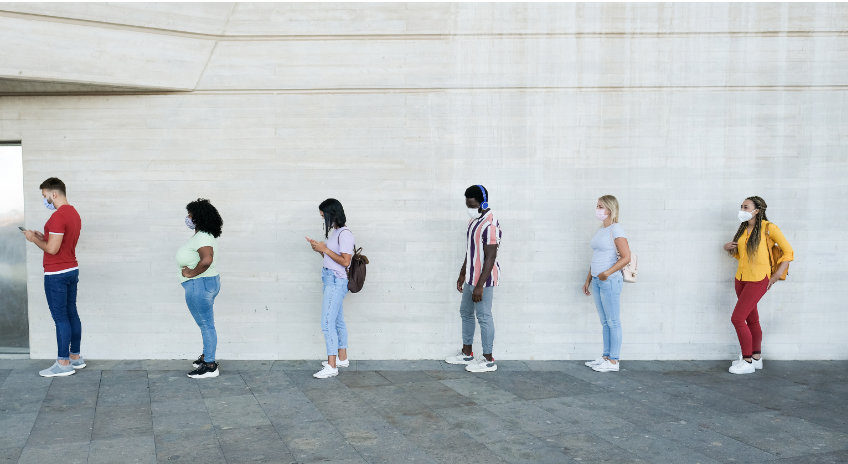 The Consequences of the Covid-19 Pandemic for Crime in Southwest Germany (COVID-19-KRIM)
The project investigates the short- and medium-term effects of the Covid-19-Pandemic on crime in Baden-Würt­tem­berg (southwest Germany) during 2019 to 2021, based on recorded crime data, mobility data and various so­cio-economic and geographic data, and employing spatio-temporal modeling. A special module focusses on do­mes­tic violence against partners and children and the hurdles facing these vulnerable victims when seeking ade­quate help and support during Pandemic times. The findings hopefully will support the work of police and victim support agencies by developing innovative analytical and visual tools and by drawing recommendations for the improvement of support strategies.
| | |
| --- | --- |
| Project duration: | 2021 – 2025 |
| Photo: | © Sabrina Bracher / iStock |
| Project language: | German |
Among many other aspects, the profound societal consequences of the Covid-19-Pandemic concern crime. We know already that some crime types such as burglary and robbery have declined during the first lockdown in Spring 2020. This observation confirms the fundamental criminological insight that the spatial and temporal distribution of many crime types follows people's daily routine activities. Violence in public spaces, in particular, is strongly concentrated in some urban "hot spots" close to retail and hospitality industries. Changing routine activities restricted by lockdown rules may not only have led to a crime decline but also to a spatial and temporal displacement of crime, i.e. from hot spots into less centrally located urban areas.
In addition, many experts fear that domestic violence directed against partners and children may have increased during the lockdown phases, and that it became harder for these vulnerable victims to seek and get help from the police and victim support agencies. Therefore, this project has a special focus on the changes in domestic violence and the func­tion­ing of victim services during the Pandemic.

Module A: Spatio-temporal analysis of crime and human mobility during the Pandemic
From a criminological perspective, the COVID-19 Pandemic is a unique "natural experiment". Only little is known about the details of how suddenly changing routine activities and opportunities affect the spatial and temporal pat­tern of crime. The current exceptional situation allows for stronger claims of causality regarding the impact of op­por­tunity struc­tures on crime compared to normal times. A narrow perspective on oppor­tunities, however, would ignore the social realities of crime: social problems and factors influencing the motivations of potential perpetrators as well as their inter­actions with opportunities remain crucial for a deeper understanding of crime causation.
Apart from registered crime data, detailed geographic data on infrastructures and socio-economic conditions as well as anonymous mobility data are employed to model crime development during the Pandemic on different spa­tial levels, from regional districts to small areas within cities. This project is the first to explore the potential uses of anonymous mobility data for crime analysis in Germany.
The statistical models lead to the development of innovative GIS-based analytical and visual tools which can sup­port po­lice work. We will discuss together with experts and practitioners the ethical and political implications of these inno­va­tions often alluded to as 'Big Data' or 'Smart City'.
Module B: The development of violence against partners and children
This module focusses on the development of domestic violence against partners and children and the related vic­tim sup­port work. We analyse available incidence data from police and victim support organizations and conduct semi-structed interviews with experts and practitioners from various victim support and youth welfare organisa­tions. The qual­itative information will give more insights into the consequences of the Pandemic for their difficult work and possi­ble changes in the quantity and quality of domestic violence. We aim at enhancing the knowledge about factors influ­enc­ing domestic violence and drafting concrete recommendations for prevention and support strategies in this field.