Rights in Criminal Law – Exploring the Role of Individual Entitlements in Criminal Law
Interdisciplinary Conference
Directions
Start:

Jul 7, 2022

End:

Jul 9, 2022

Support:

State of Styria Department of Science and Max Planck Institute for the Study of Crime, Security and Law

Location:

University of Graz

Host:

University of Graz and Max Planck Institute for the Study of Crime, Security and Law

Contact:

rights.crim.law@uni-graz.at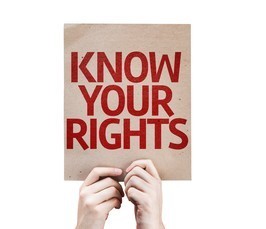 In this international three-day conference, the Institute of Philos­o­phy Graz together with the Max Planck Institute Freiburg invites renowned experts in the philosophy of law and criminal law theory to debate the meaning and scope of the concept of individual rights in criminal law.
According to the common view in criminal law theory, compliance with legal obligations is owed not to the individuals protected by the law, but to the state. Thus, criminal law theorist rarely conceive of individuals as holders of normative claims against one another, but merely as beneficiaries of restrictions. Contrary to the predominant view, our aim is to explore the argumentative and theoretical space to show that individual rights have a central role in criminal law. We ask questions about the possibility, nature, and normative implications of rights in criminal law:
Is the violation of rights the reason for criminalizing behavior?
To whom do subjects of rights owe compliance with criminal law provisions?
In doing so, we touch upon various topics in both legal theory and legal ethics, such as theories of rights, the justifica­tion of punishment, criminal-tort-law distinction, restorative justice, victims' rights in procedure, or consent in criminal law.