Jacob Kushner to begin research stay at the Max Planck Institute
Jacob Kushner to begin research stay at the Max Planck Institute
The US-American Journalist Jacob Kushner began his research stay at the Max Planck Institute for the Study of Crime, Security and Law. He will spend two months researching and working in Freiburg as a fellow of the so-called "Journalist in Residence Fellowship". He will then move to the Max Planck Institute for Comparative Public Law and International Law in Heidelberg for another two months.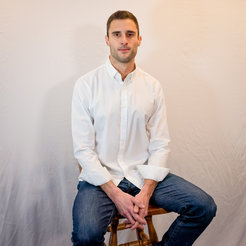 Jacob Kushner is an international freelance journalist who has pub­lished for many years in renowned international media (The Atlantic, The New Yorker, The New York Times, The Guardian). As a journalist in residence, he will primarily be working on the completion of a book project on the NSU complex. In addition, he is interested in the dis­cus­sion about the restitution of colonial looted art and the legal treat­ment of colonial injustice.
The Journalist in Residence Fellowship enables journalists with sev­eral years of professional experience to spend up to six months at the Institute. The program is aimed at employed and freelance journalists from all media sectors (print, online, radio, television) who regularly report, in particular, on criminal law, public law, and / or criminology or on topics from politics, society, economics and science in general. During this time, the fellow pursues his or her own research. A re­search stipend is offered for the duration of the residency.